Energy House 2.0 Project

The built environment accounts for 40% of the UK's carbon footprint and to achieve net zero will require a step change in the design of new buildings but also, more importantly, it will require a comprehensive upgrade and retrofit programme to the existing housing stock; the UK Green Building Council estimates that 80% of the 2050 building stock has already been built.
At a cost of £16m, the construction of Energy House 2.0 is being supported by the European Regional Development Fund (ERDF) and the Office for Students. 
For one week only, we are pausing our research and opening up our facility to the public (booking is essential). Tours will take place every day between Monday 04 – Friday 08 September 2023; each tour will last 30 minutes with a maximum of 20 people per tour. During these tours you'll be able to enter the chambers to learn about Energy House 2.0's capabilities and how we are working to help the building industry invest in low carbon technologies and work towards net zero. To book a place, click here.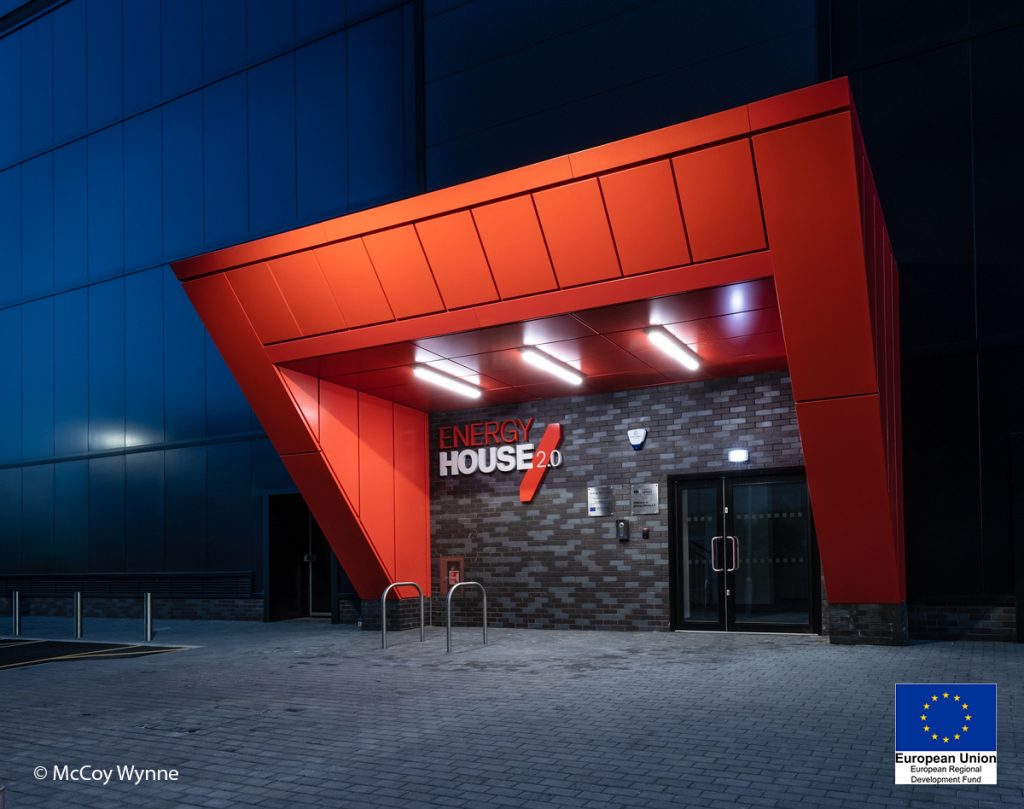 The build and commissioning of Energy House 2.0 was completed in February 2022 and is the largest research facility of its type. Within Energy House 2.0 there are two environmental chambers each able to accommodate two detached houses and under controlled conditions, recreate a wide variety of weather conditions with temperatures ranging between -20˚C to +40˚C and simulated wind, rain, snow and solar radiation. This unique facility will play a key role in accelerating the progress towards low carbon and net zero housing design and builds upon the success of the original Energy House Laboratory, which was opened in 2012.
In June 2022, the next phase of work commenced: In partnership with Barratt Developments, Bellway Homes, and Saint-Gobain, we started building test houses inside the environmental chambers. These were completed in January 2023 and we officially launched on the 12 & 13 January 2023. Tours for the public took place the following week, where we welcomed 400 people through the doors, and we're now closed to focus on testing and research programmes until summer 2023.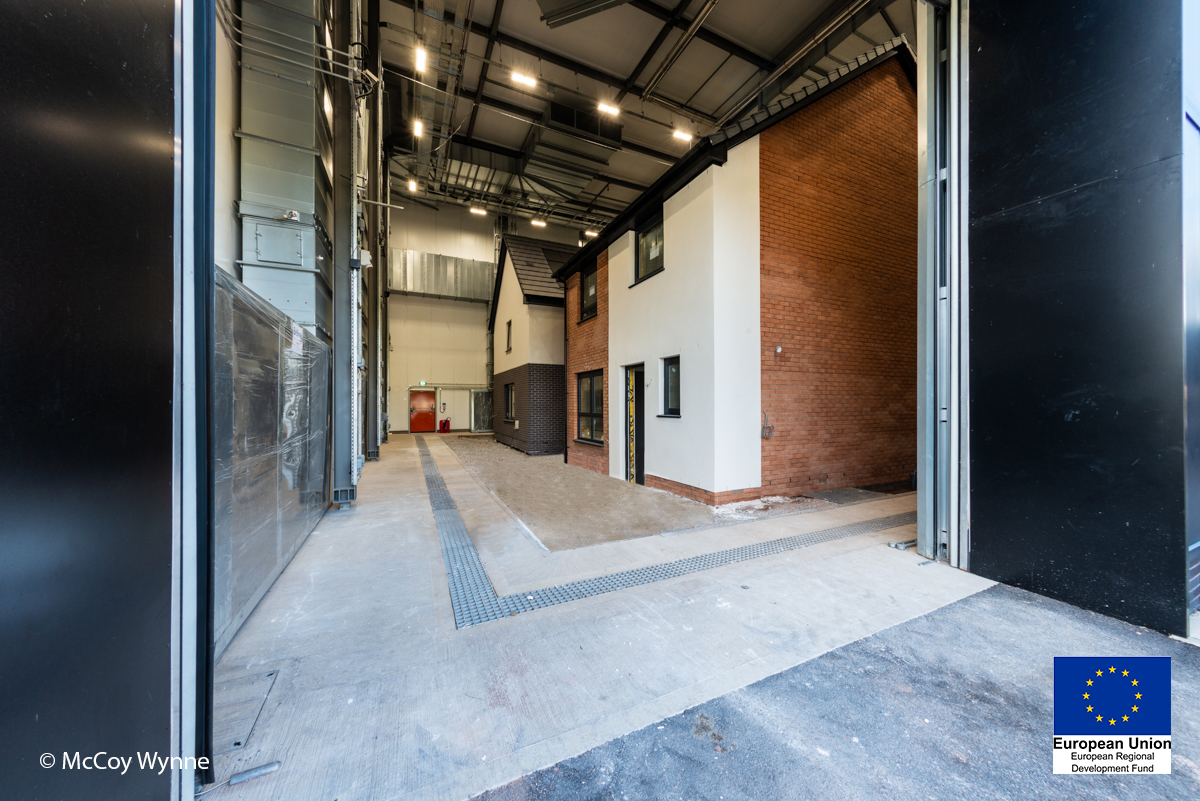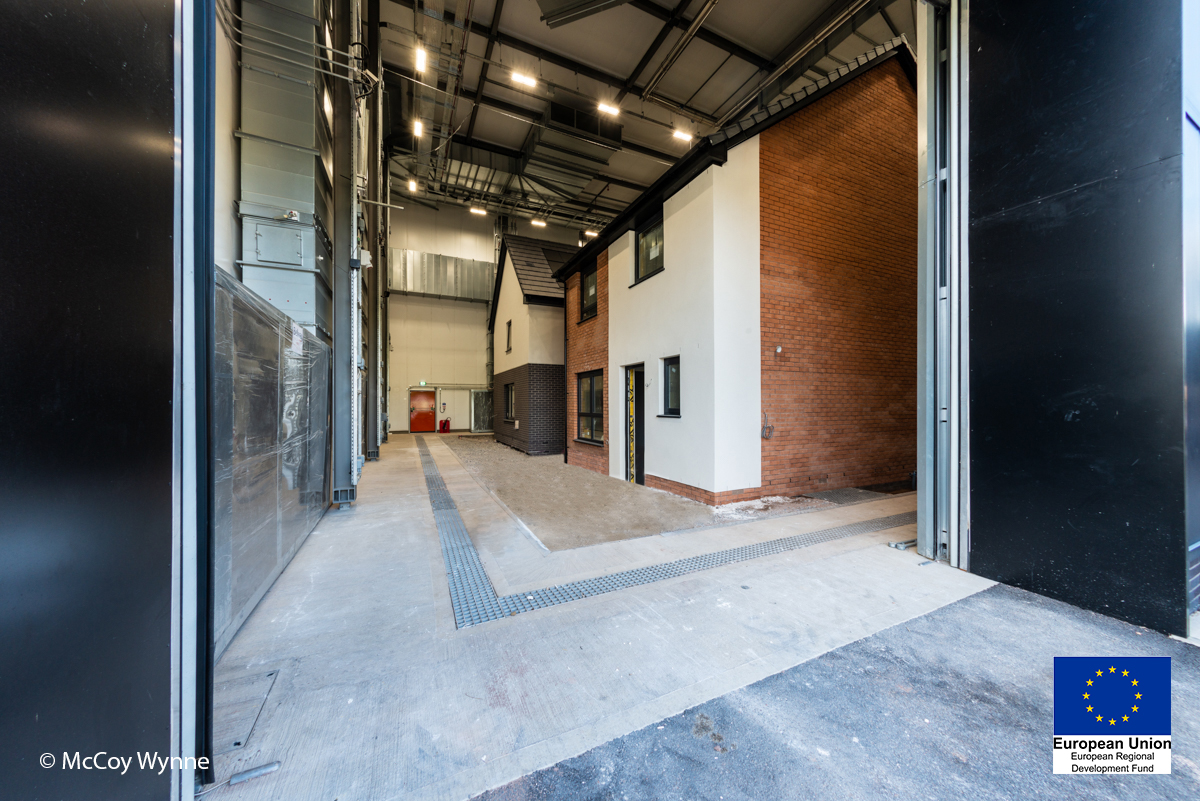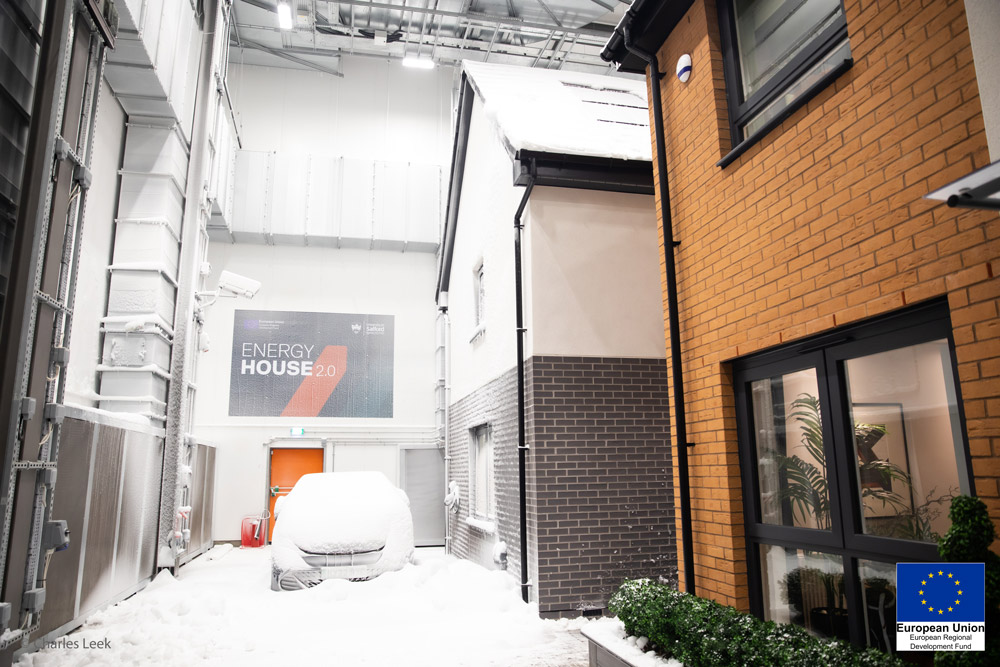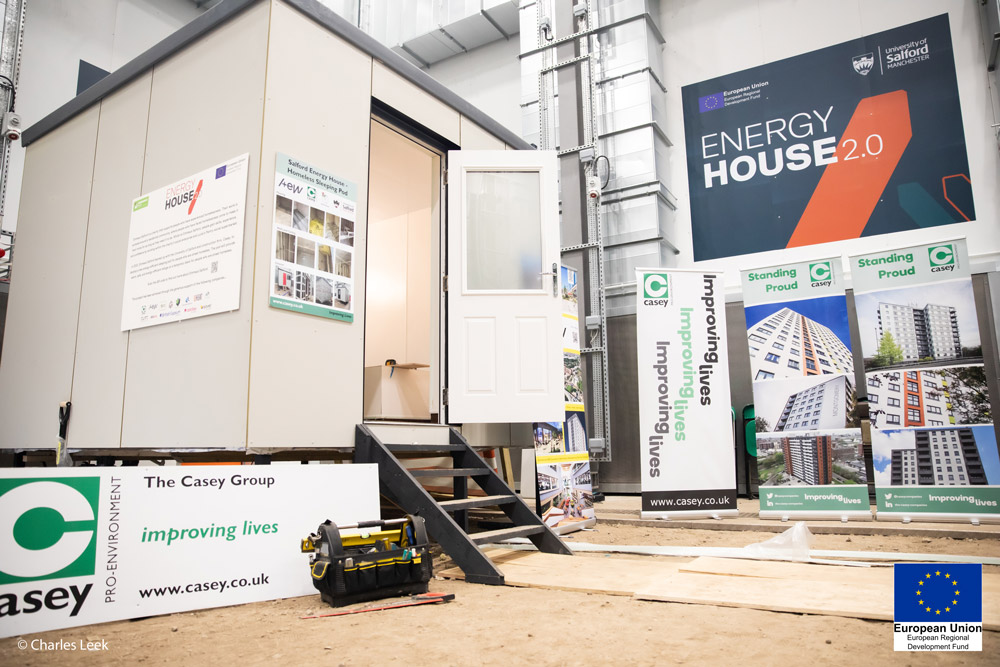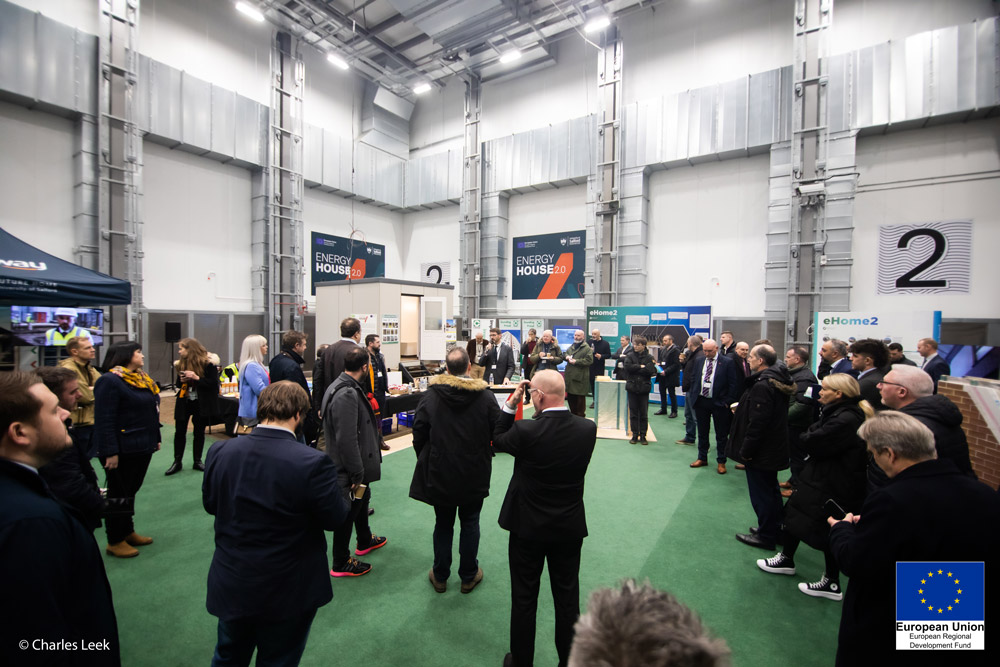 ---
Be part of Energy House 2.0
With the ERDF support, the Energy House 2.0 academic and technical team are working with businesses in Greater Manchester to develop low carbon technologies for buildings.
For companies with suitable technologies, we are able to offer access to the Energy House 2.0 for testing and research – entirely free of charge. If you would like to be involved, please contact us at energyhouse2@salford.ac.uk.
---