Energy House 2.0 Project

The built environment accounts for 40% of the UK's carbon footprint and to achieve net zero will require a step change in the design of new buildings but also, more importantly, it will require a comprehensive upgrade and retrofit programme to the existing housing stock; the UK Green Building Council estimates that 80% of the 2050 building stock has already been built.
When complete in February 2022, the Energy House 2.0 laboratory will be the largest test and research facility of its type and will play a leading role in development of new low carbon homes and retrofit technologies. Within Energy House 2.0 there will be two environmental chambers each able to accommodate two detached houses and under controlled conditions, recreate a wide variety of weather conditions with temperatures ranging between -20˚C to +40˚C and simulated wind, rain, snow and solar radiation. This unique facility will play a key role in accelerating the progress towards low carbon and net zero housing design and builds upon the success of the original Energy House Laboratory, which was opened in 2012 and comprises a turn of the century end-terrace house within a single environmental chamber.
At a cost of £16m, the construction of Energy House 2.0 has been supported by the European Regional Development Fund (ERDF) and the Office for Students.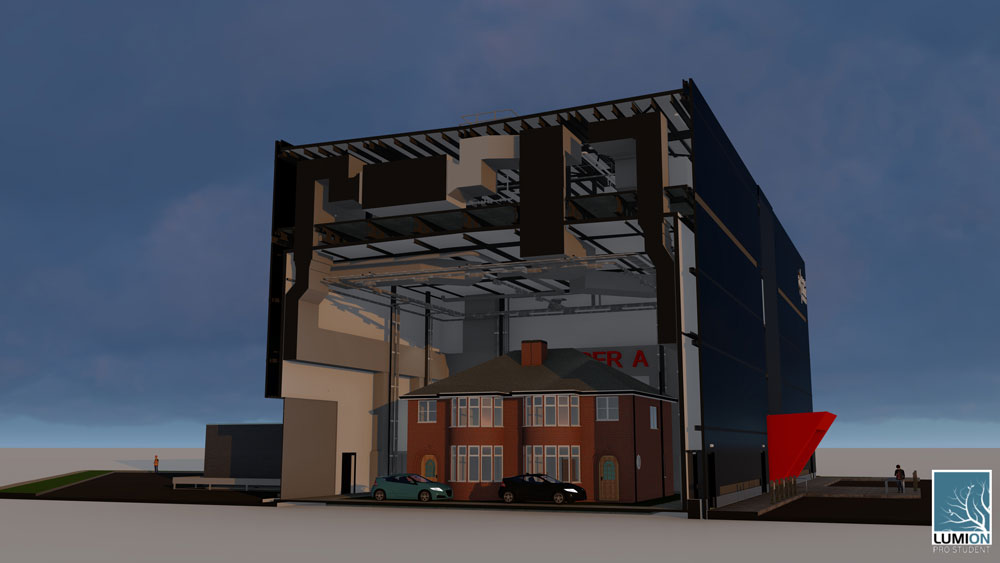 Tours of Energy House 2.0
Between 16 and 18 February 2022, we are opening up the doors of Energy House 2.0 to offer short (one-hour) tours of the facility before we commence the next phase (building houses within the environmental chambers). To book onto one of these tours, please click here.
Be part of Energy House 2.0
With the ERDF support, the Energy House 2.0 academic and technical team are working with businesses in Greater Manchester to develop low carbon technologies for buildings. February 2022 will see the opening of Energy House 2.0 and during March and April, four different types of houses will be built inside the environmental chambers that will act as test beds for low and zero carbon technologies.
For companies with suitable technologies, we are able to offer access to the Energy House 2.0 for testing and research – entirely free of charge. If you would like to be involved, please contact us at energyhouse2@salford.ac.uk.